Sponsored Link
スポンサーサイト
Lion Books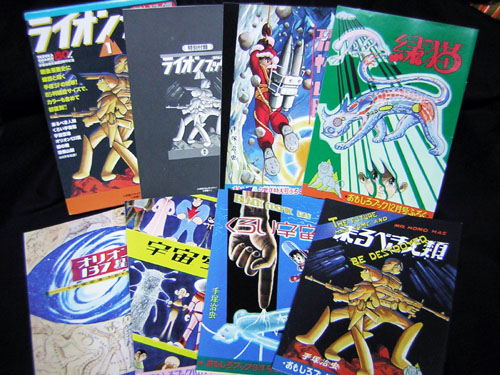 Lion Books Series (ライオンブックス) was a 1950s Japanese manga series published by Shueisha into the Omoshiro Book as a supplement. The same company would publish Lion Books II into Weekly Shōnen Jump in the 1970s, which would commonly be referred to as "The New Lion Books". The series was partially adapted into an experimental anime series in the 1980s and 90s.
Taming the green cat in Felwood
Two of the stories in the manga were adapted into an experimental anime series titled the 'Lion Books collection'. The first adaptation came in 1983 using the story The Green Cat. It became the first OVA ever attempted by the industry, though it cannot be officially considered the first OVA like Dallos.
Adachiga-hara / (ライオンブックス/安達が原(前編))
Enjoy the following!
http://youtu.be/CZQ2T81di7c
The second story Adachi-ga Hara was adapted in 1991, and became the only movie in the series to be released to theaters. 4 other stories were filled in from non manga sources.
By AS on Dec 30, 2011
スポンサーサイト