Sponsored Link
スポンサーサイト
"Smile PreCure!" - TV Asahi
Smile PreCure! (スマイルプリキュア!), or Smile Pretty Cure!, is a Japanese anime series and the upcoming ninth Pretty Cure installment by Izumi Todo. Produced by Toei Animation, the series will begin airing on TV Asahi on February 5, 2012, replacing Suite PreCure♪ in its initial timeslot.
Smile precure tons of updates!!
The series' main motif is Fairy Tales, which will be referenced throughout the series and also the name of the fairy world "Märchenland".
Once upon a time, there was a country known as Märchenland where fairy tales mingled together. However, the Evil Emperor Pierrot of the Bad End Kingdom has invaded the country and sealed away its Queen.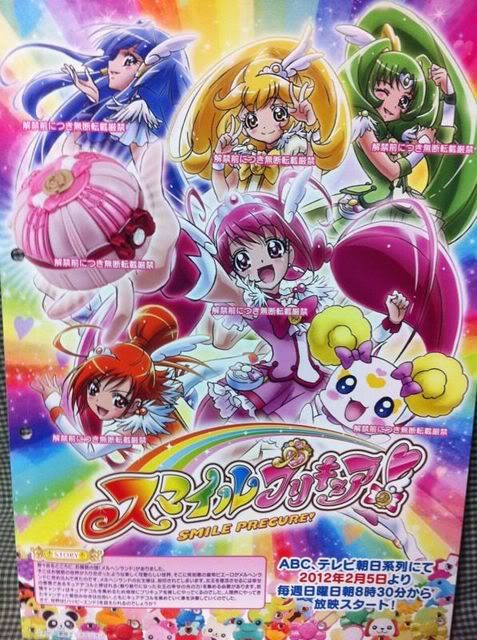 In order for the Queen to be revived, the Cure Décor, tokens of happiness, must be gathered. To gather them, the fairy Candy came to Earth to search for the next Pretty Cures. It's there that Candy meets Miyuki Hoshizora and the two of them decide to gather the Cure Décor together.
By AS on Jan 11, 2012
スポンサーサイト
tag : Anime