Sponsored Link
スポンサーサイト
2011 year Best 10 Manga Ranking in Japan
2011 year Best 10
Manga Ranking
in Japan was as follows:
No. 1: One Piece
One Piece has become the most popular manga series of all time in Japan and one of the most popular manga series worldwide. It is the highest-selling manga of all time in the history of Weekly Shōnen Jump, as well as currently being its most acclaimed manga
No. 2: HUNTER × HUNTER
Hunter × Hunter began its manga serialization on March 3, 1998 in the Shueisha magazine Weekly Shonen Jump. As of August 2011, its 310 chapters have been published in 29 tankobon (chapter collections) in Japan. However, the manga has frequently gone on hiatus since 2006. Hunter × Hunter was translated into English and released in North America by Viz Media beginning in April 2005
No.3: Bunny Drop
Bunny Drop (うさぎドロップ) was serialized in the monthly magazine Feel Young from October 2005 to April 2011. The chapters for this manga were also collected into nine wide-ban volumes, and released by Shodensha. The series has been licensed in English by Yen Press with four volumes released as of September 2011. An anime adaptation by Production I.G aired in Japan between July 8, 2011 and September 16, 2011.
No. 4: Gin Tama (銀魂 / Silver Soul)
Gin Tama (銀魂 / Silver Soul), also known as Gintama, is a Japanese manga written and illustrated by Hideaki Sorachi and serialized, beginning on December 8, 2003, in Shueisha's Weekly Shonen Jump.
The manga has been licensed by Viz Media in North America. In addition to publishing the individual volumes of the series, Viz serialized its first chapters in their Shonen Jump manga anthology. It debuted in the January 2007 issue, and was serialized at a rate of one chapter a month. An original video animation (OVA) of Gin Tama by Sunrise was featured at Jump Festa 2006 Anime Tour in 2005.
A sequel titled Gintama' premiered in Japan on April 4, 2011. An animated film premiered in Japan in April 2010.
No. 5: Slam Dunk (スラムダンク)
Slam Dunk (スラムダンク) is a sports-themed manga series written by Takehiko Inoue about a basketball team from Shohoku High School. It was first serialized in Shueisha's Weekly Shōnen Jump in Japan from 1990 to 1996 and had also been adapted into an anime series by Toei Animation which had been broadcast worldwide, enjoying much popularity particularly in Japan, several other Asian countries and Europe.
In 2010, Inoue received special commendations from the Japan Basketball Association for helping popularize basketball in Japan.
No. 6: Jin (仁)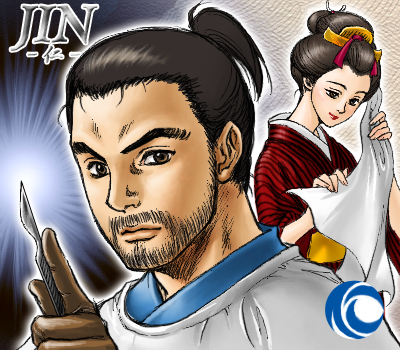 Jin (仁) is a Japanese seinen manga written and illustrated by Motoka Murakami, which was featured on Super Jump during its original run from 2000 to 2010.
This has been adapted into a Jidaigeki television series which was and will be broadcast on Tokyo Broadcasting System twice; between October 11, 2009 and December 20, 2009 as 1st season, and between April 17, 2011 and June 26, 2011 as 2nd season.
The series is going to be broadcast in 80 countries in the world.
No. 7: BLEACH(ブリーチ)
Bleach (ブリーチ) is a Japanese shonen manga series written and illustrated by Noriaki "Tite" Kubo. Bleach follows the adventures of Ichigo Kurosaki after he obtains the powers of a Soul Reaper (死神 / Death God) —a death personification similar to the Grim Reaper—from another Soul Reaper, Rukia Kuchiki. His newfound powers force him to take on the duties of defending humans from evil spirits and guiding departed souls to the afterlife.
Bleach has been serialized in the Japanese manga anthology Weekly Shōnen Jump since August 2001, and has been collected into 51 tankobon volumes as of August 2011.
No. 8: Itazura na Kiss (イタズラなKiss / Playful Kiss)
Itazura na Kiss (イタズラなKiss) is a popular shojo manga series written and illustrated by Kaoru Tada. Itazura na Kiss began to be serialized and published in 1991 by Shueisha through Margaret Magazine. It became successful very quickly and became the manga series that Tada became known for in Japan.
The manga became so popular that three live TV series have been made so far in 1996, 2005, and 2010, with a sequel of the 2005 drama in late 2007.
On January 27, 2009, Digital Manga Publishing issued a press release announcing the acquisition of the license to publish Itazura na Kiss in English. They will be publishing the series in 12 omnibus editions; the first two are scheduled for November 2009 and March 2010, respectively.
No. 9: Naruto (ナルト / NARUTO)
Naruto (ナルト) is an ongoing Japanese manga series written and illustrated by Masashi Kishimoto. The plot tells the story of Naruto Uzumaki, an adolescent ninja who constantly searches for recognition and dreams to become the Hokage, the ninja in his village who is acknowledged as the leader and the strongest of all. The series is based on a one-shot comic by Kishimoto that was published in the August 1997 issue of Akamaru Jump.
Naruto is one of the best selling manga of all time having sold more than 113 million copies in Japan. Serialized in Viz's Shonen Jump magazine, Naruto has become one of the company's best-selling manga series. The English adaptation of the series has also appeared in the USA Today Booklist several times and volume 7 won the Quil Award in 2006. Reviewers from the series have praised the balance between fighting and comedy scenes, as well as the characters' personalities, but have criticized it for using standard shōnen plot elements.
No. 10: Nana (ナナ)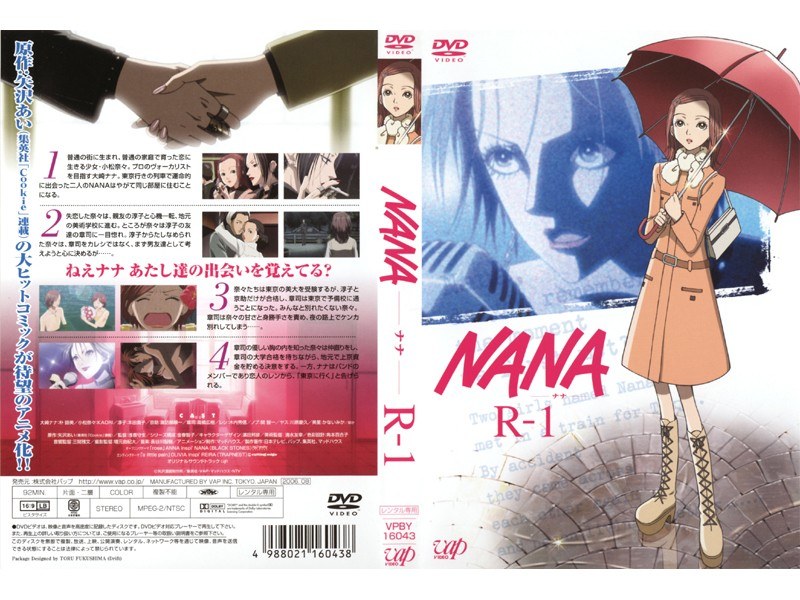 Nana (ナナ) is a Japanese shojo manga series written and illustrated by Ai Yazawa, serialized in Cookie published by Shueisha. The manga derives its title from the name of the two main characters, both of whom are called Nana. Nana Komatsu is a small town girl who goes to Tokyo to follow her boyfriend and college friends, with the hope of having her dream life. Nana Osaki was in a popular punk band in her home town. She goes to Tokyo with the goal of making it big as a singer. The two Nanas meet on the train ride to the city. Later, they run into each other again when they happen to check out the same apartment, and the girls decide to become roommates. The series chronicles their friendship and their lives as each chases their dreams. The author of the manga is currently sick and is still recovering.
It was reported in late April 2010 that she returned home from the hospital and she does not know if or when she will return to work.
By AS on Jan 23, 2012
スポンサーサイト
tag : Manga_Ranking