Sponsored Link
スポンサーサイト
Anime & Manga Japan / Oscar-nominated animated, live action and documentary short films screen tonight
Academy Award purists; those who insist on actually watching all of the nominees, even in the obscure categories, before submitting their ballots — should check out these programs of Oscar-nominated short films opening Friday. Among the roster of mini-movies are ones likely to make you laugh and others likely to make you cry. But either way, they're also likely to increase your odds of winning the office pool. All programs are unrated.
The Fantastic Flying Books of Mr. Morris Lessmore iPad App - now available on the App Store
If one word could describe the overall tone of the five candidates this year, it would be "poetic."
Especially lovely are "The Fantastic Flying Books of Mr. Morris Lessmore" — a nostalgic fantasia about the transportive joy of reading — and "Sunday," an old-fashioned, hand-drawn entry that follows the idle activities of a small-town boy. Along with "Wild Life," the latter is one of two films produced by the National Film Board of Canada, an animation powerhouse.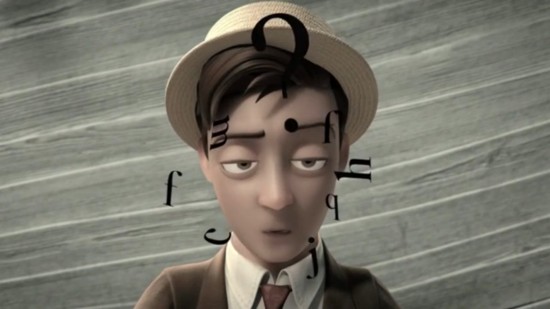 Another powerhouse, Pixar, has an entry as well. Called "La Luna," the nearly seven-minute charmer by Italian director Enrico Casarosa is the studio's longest theatrical short ever. Look for it at screenings of the upcoming animated feature "Brave."
At Landmark's E Street Cinema. Contains cartoon roadkill and other animated animal death, a bloody zombie and thematic material related to death. Unrated. 79 minutes.
By AS on Feb 11, 2012
スポンサーサイト
tag : Anime_Manga