Sponsored Link
スポンサーサイト
Anime & Manga Japan / Kermit and Miss Piggy Added to 2012 Academy Awards Presenter List
Kermit the Frog and Miss Piggy from "The Muppets" have been tapped for the presenting duty at the 2012 Academy Awards. On Friday, February 17, the Academy of Motion Picture Arts and Sciences announced that the two iconic Hollywood puppets are set to make their fifth appearance as the presenters at the Oscars.
'Muppets' Kermit and Miss Piggy Interview
Both Kermit and Miss Piggy will join other A-list stars that have previously been chosen for the presenting duty. They include Tina Fey, Halle Berry, Bradley Cooper, Tom Cruise, Cameron Diaz, Penelope Cruz, Angelina Jolie, Tom Hanks, Milla Jovovich, Ben Stiller, Emma Stone, and the cast of "Bridesmaids".
Muppet Show. Kermit and Miss Piggy - I Won't Dance (s2e10)
While the AMPAS has decided to omit musical performance from "The Muppets" nominated song "Man or Muppets", producers Brian Grazer and Don Mischer announced Friday that Cirque du Soleil have been invited to present an exclusive performance at the upcoming Oscars. The one-time-only performance will feature the largest Cirque cast ever assembled for a single act.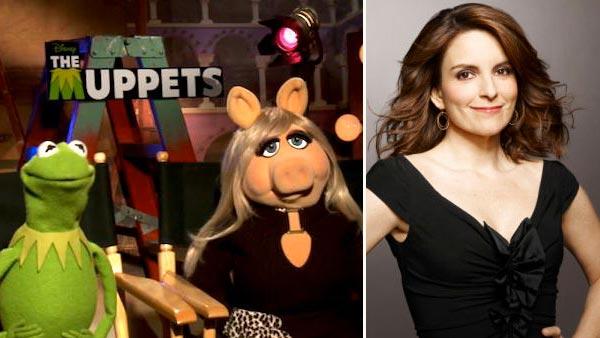 (Kermit and Miss Piggy talk to OnTheRedCarpet.com in a press junket for The ...)
Academy Awards for outstanding film achievements of 2011 will be held on Sunday, February 26, at the Kodak Theatre at Hollywood & Highland Center. Hosted by Billy Crystal, the prestigious show will be televised live in more than 225 countries worldwide by the ABC Television Network.
By AS on Feb 19, 2012
スポンサーサイト
tag : Entertainment