Sponsored Link
スポンサーサイト
Anime & Manga Japan / Now playing: Everything is more than all right in 'Arrietty'

(Disney's release of the Studio Ghibli animated feature, "The Secret World of Arrietty.")
It's been a very, very long time since I've seen a film as beautiful as "The Secret World of Arrietty." Beautiful, in this instance, isn't just a matter of aesthetics, but one of heart and soul too, as underneath the wonderful wrapping is a mix of melancholy and sunshine that's difficult to find in the genre anymore.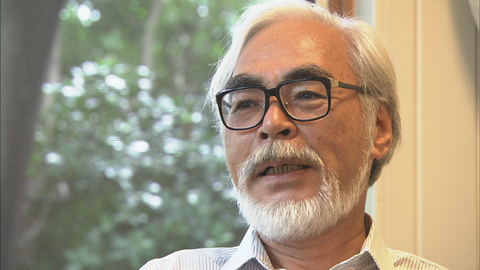 (Hayao Miyazaki)
Based on the popular children's book "The Borrowers," "The Secret World of Arrietty" follows the adventures of the eponymous Arrietty (voiced by Bridgit Mendler): A four-inch tall being who lives with her family underneath the floorboards of a small cottage.
Arrietty has just turned 14, making her old enough for her first borrowing mission with her father Pod (Will Arnett). The objective is simple enough: take a couple of small items – a cube of sugar, for example – her mother Homily (Amy Poehler) requests from the humans residing above them without being seen.
Well, the second part doesn't sound so hard in theory, but it proves more difficult in practice after Shawn (David Henrie), who is visiting the cottage to rest before an operation, spots her as she tries to nab a tissue from his room. That small error leads to a cavalcade of problems for Arrietty and her family, most of which stem from the crafty Hara (Carol Burnett) and her obsession to prove that the "little people" are real.
There are many wonderful aspects that make "The Secret World of Arrietty" such a pleasure to watch: exquisite vocal performances, especially by Poehler and Burnett; gorgeous pastorals that evoke Van Gogh; a lead character who's a great role model for young girls.
But what really makes the film soar to splendid heights is the way it brings the viewer into Arrietty's world, which is small and grand in scope. While her life is confined to the tiny cottage in the woods, which limits exploration opportunities, that cottage contains many perils and excitement for the four-inch girl. A two-foot gap is a monstrous lacuna, and a pin serves as a handy sword in case of rat attacks.
Even in animation, which comes as close to ensnaring the impossible as humans can get, reflecting that contrast is an unenviable task prone to failure. But director Hiromasa Yonebayashi and screenwriters Keiko Niwa and Hayao Miyazaki, the legendary anime director, get the little details right and mix those with impressive cinematography. One scene, where Arrietty climbs the roof of the cottage and sees her world from a whole-new perspective, is splendid and stunning.
Hiding beneath the visual splendor is a wave of sadness and an inkling of faith that stem from an allegory about a people fearful of fading into oblivion. It's a reflection of a Japanese culture that has a rapidly aging population and is perpetually one disaster, natural or man-made, from falling off existence.
It's a frightening proposition addressed by the sickly Shawn and the fearful Arrietty in a discussion about mortality and legacy both grim and encouraging. Things are scary, the filmmakers say, but we are strong, we will persevere, and we will not go gently into that good night.
Few animated films would have a theme that dips into so much darkness, but it's one of the many reasons "The Secret World of Arrietty" is so beautiful.
By AS on Feb 20, 2012
スポンサーサイト
tag : Miyazaki_Hayao, Anime_Manga