Sponsored Link
スポンサーサイト
Anime & Manga Japan / Eureka Seven AO PV
Eureka Seven Ao PV
Eureka Seven: AO (エウレカセブンAO / "Astral Ocean") is an upcoming mecha anime TV series by Bones, serving as a sequel to the original Eureka Seven. AO tells the story of Ao Fukai, a young boy who "sets destiny in motion again when he held the power." It will be adapted into both an anime and a manga.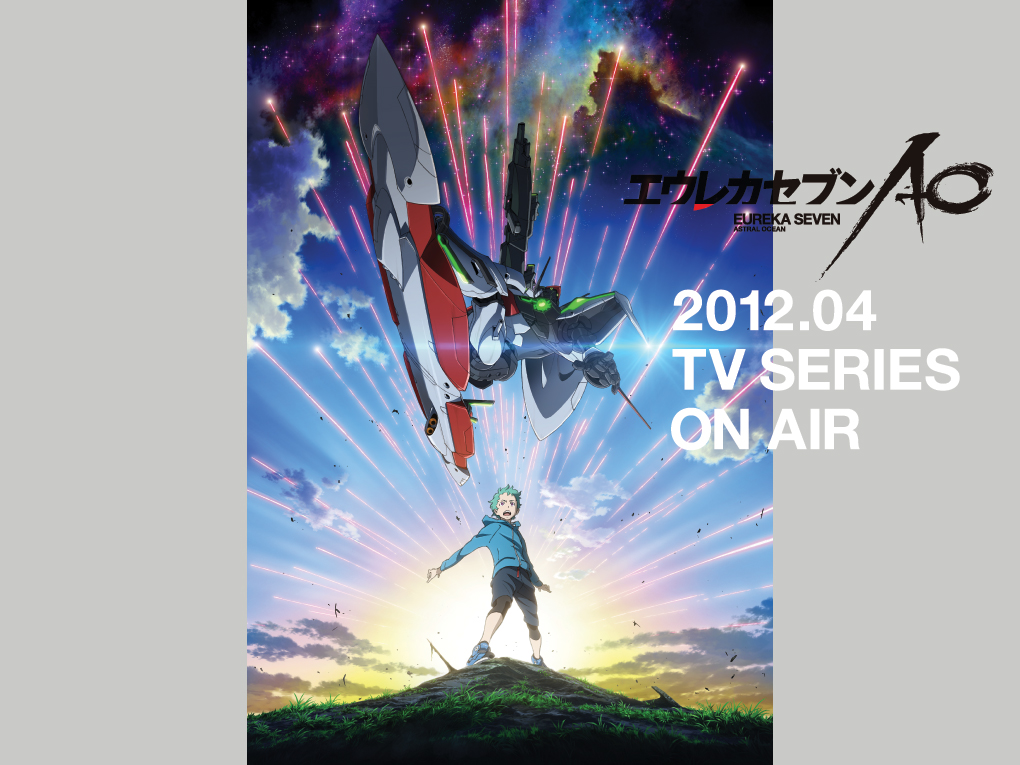 On December 22, 2011 Kadokawa Shoten's Monthly Shonen Ace magazine announced that a sequel manga titled Eureka Seven: AO would be launched in their January 26 issue. Yūichi Katō is drawing the manga based on the original story by BONES. Later that same day, an anime adaption of the manga was announced, and will begin airing April 2012.
13-year-old protagonist Ao Fukai lives together with an elderly doctor, Toshio, on Iwado Island in Okinawa. His father's whereabouts are unknown and his mom was "taken away" 10 years ago. His childhood friend, Naru Arata is somewhat frail, physically, and requires an inhaler; however, she seems to have "yuta" power due to an accident that happened when she was very young.
A mysterious entity called "Secret" suddenly appears and launches an attack on the Scub Coral lifeform on the island. In his fervent desire to protect the island, Ao launches a certain military robot called "Nirvash" aboard a Japanese military transport.
By AS on Mar 15, 2012
スポンサーサイト
tag : Anime_Manga