Sponsored Link
スポンサーサイト
Anime & Manga Japan / Robotics; Notes
【三部作MAD FULL版】CHAOS;HEAD-Steins;Gate-Robotics;Notes 宇宙エンジニア
Robotics; Notes (ロボティクス・ノーツ) is an upcoming Japanese visual novel developed and published by 5pb.. The game will be released on the Sony PlayStation 3 and Microsoft Xbox 360 video game consoles on June 28, 2012. It is the third game in 5pb.'s Science Adventure series following Chaos;Head and Steins; Gate and is described as an "Augmented Science Adventure (拡張科学アドベンチャー)". An anime adaptation produced by Production I.G will air in Fuji TV's Noitamina slot in October 2012. A manga adaptation, illustrated by Keiji Asakawa, began serialization in the March 2012 issue of Mag Garden's Monthly Comic Blade magazine.
Robotics;Notes is set in 2019 on Tanegashima, an island to the south of Kyūshū in southern Japan.[6] The game's theme will be centered around robots and the question "What would happen if you really tried to make a giant robot?".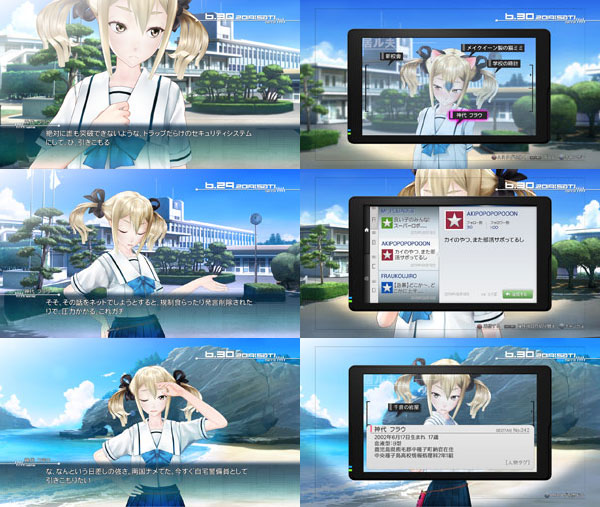 In Robotics;Notes, the player assumes the role of Kaito Yashiyo, someone who enjoys fighting games. He is in his school's robot club. The story begins when the protagonist finds out that one of Robotics;Notes' main heroines is actually a genius programmer who created the game engine for a world renowned fighting game. The main character then decides that he wants to create a robot based around command inputs and motion capture technology. He decides to go to the karate club to look for someone to perform the motion capture sequences.
By AS on Apr 25, 2012
スポンサーサイト
tag : Anime_Manga, Game