Sponsored Link
スポンサーサイト
Anime & Manga Japan / Fuji TV to stream content on YouTube
Fuji Television started streaming its content on YouTube starting in April, the company said.
The Japanese broadcaster has set up its official channel on the video-sharing website, offering six programs--three news programs, two variety shows and one anime.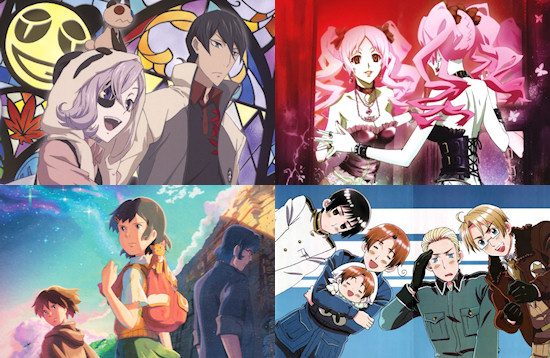 Of them, "Fuji TV Anime," is streaming animated series aired on its popular "noitaminA" midnight animation slot. Currently, all episodes of "Thermae Romae" and the Kenji Nakamura-directed "Flying Trapeze" are available for viewing.
The move came after Fuji TV formed a content distribution partnership with Google Inc., owner and operator of YouTube.
ノイタミナ:公式YouTubeチャンネル
Fuji TV said it intends to expand its operations over the Internet and promote its content worldwide to attract viewers on an international scale. In addition, the broadcaster aims to raise its profile among YouTube users and redirect their attention to its regular digital terrestrial broadcasts.
In order to globally stream its content on YouTube, Fuji TV will provide content translated into other languages and take on other tasks as well.
Currently, Crunchyroll Inc. and Nico Nico Douga video-sharing website operator Niwango Inc. are streaming anime for fans outside Japan. In many cases, local distributors are in charge of streaming the content in their territories.
Fuji TV's official YouTube channel can be viewed at (
http://www.fujitv.co.jp/doga/
).
By AS on Jun 1, 2012
スポンサーサイト
tag : Anime_News