Sponsored Link
スポンサーサイト
Anime & Manga Japan / May'n to perform in Los Angeles
J-pop singer May'n will kick off a nine-day world tour at Key Club in Los Angeles on June 21.
She will also perform on Sept. 23 at Rotunda 3 on the sixth floor of the Kowloonbay International Trade and Exhibition Center in Hong Kong. More international dates may be added later.
The announcement of the world tour coincided with the May 9 release of her new single, "Chase the World, the opening theme song for the new "Accel World" animated TV series.
May'n Live BD&DVD 「BIG☆WAAAAVE!! in 日本武道館」ダイジェスト
The limited-edition first printing of the single comes with a DVD carrying a music video. An "avatar version" of the CD has also been released, which includes a promotional video clip of the anime.
"Accel World," which started screening in April, is based on an award-winning illustrated novel of the same name by Reki Kawahara and is produced by the anime studio Sunrise Inc.
"Chase the World" is the second collaboration between producer and composer Daisuke Asakura and May'n following last year's "Scarlet Ballet."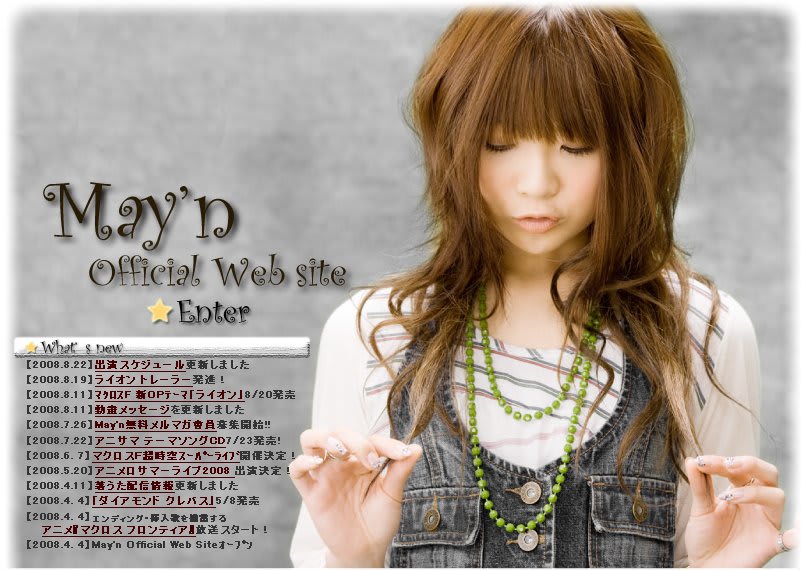 The singer staged her first solo concert at Yokohama Arena in March and is currently on a 23-date Japan tour, which started on May 25 at Club Citta' concert hall in Kanagawa Prefecture. It will conclude with gigs at Zepp Tokyo on Oct. 20 and Oct. 21.
Visit May'n's official website at (http://mayn.jp/en/) and "Accel World" at (http://www.accel-world.net/) for more details.
By AS on Jun 18, 2012
スポンサーサイト
tag : Anime_News