Sponsored Link
スポンサーサイト
Anime & Manga Japan / Hatsune Miku concerts planned for Hong Kong, Taiwan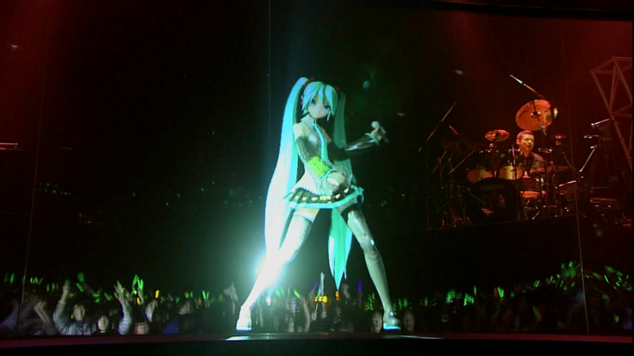 Concerts to celebrate the fifth anniversary of the debut of the virtual "idol" Hatsune Miku will be held in Hong Kong and Taiwan in October.
Hatsune Miku is the computer-generated singing character for Crypton Future Media Inc.'s Vocaloid song synthesizer software, a program that allows users create vocals on a personal computer.
With the increasing popularity of video-sharing websites such as Nico Nico Douga, many users created their songs with the application and posted them on the Internet. Some are now pursuing careers in professional music.
Hatsune Miku is now a significant merchandising phenomenon, with CDs, DVDs, figurines, books and video games devoted to her.
The first concert featuring a projected image of Hatsune Miku performing solo was held in 2010, followed by a series of "Mikupa" concerts held in Tokyo, Sapporo and Singapore in 2011. A concert was also held in July last year in Los Angeles and was a great success. Miku has also featured in staged performances with other virtual singing idols.
The Sapporo concert and another concert held in March 2012 were streamed live at cinemas in Hong Kong and Taiwan.
Visit the event organizer's Facebook page for the Hong Kong event at (
http://www.facebook.com/hatsune.miku.HKconcert
) and for the Taiwan event at (
http://www.facebook.com/hatsune.miku.TWconcert
).
By AS on Jul 30, 2012
スポンサーサイト
tag : Anime_Manga