Sponsored Link
スポンサーサイト
Anime & Manga Japan / The Ambition of Nobuna Oda (織田信奈の野望)
Oda Nobuna's ambition anime trailer
The Ambition of Nobuna Oda (織田信奈の野望) is a Japanese light novel series written by Mikage Kasuga and illustrated by Miyama-Zero. It was adapted into an anime television series that premiered on July 8, 2012.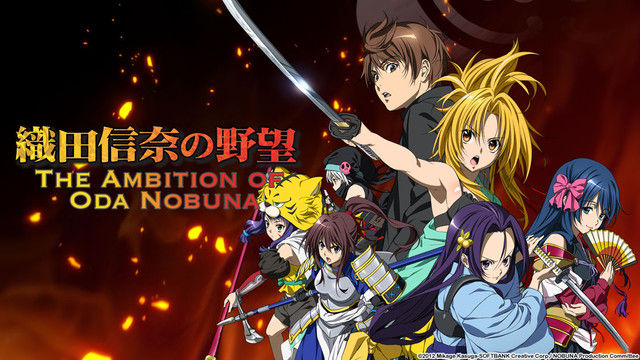 Suddenly finding himself in the Sengoku era, regular high school student Yoshiharu Sagara is about to be killed in the battlefield. He is saved by none other than the man who later becomes the respected Hideyoshi Toyotomi but at a cost to the latter's life. With history completely changed because of Yoshiharu's actions, he tries to make things right again but it seems that history is taking a different course than the one he learned in school.
Nobunaga Oda is now a brilliant but young girl named Nobuna Oda. Yoshiharu starts working under her command, who nicknames him saru (サル / monkey), to bring back history to its correct course and find his way back home to the present world.
By AS on Aug 29, 2012
スポンサーサイト
tag : Anime_Manga