Sponsored Link
スポンサーサイト
Anime & Manga Japan / Hero's mag launches English site, seeks contest entries
Comic magazine Hero's launched its official English website with the announcement that it is now accepting submissions for the second Hero's Comic Award competition.
The website is accepting manuscripts for the summer round of the four-round Comic Award until Sept. 5. With fans all over the world creating Japanese-style manga, the Hero's Comic Award competition could open doors for aspiring overseas artists to make a professional debut in Japan.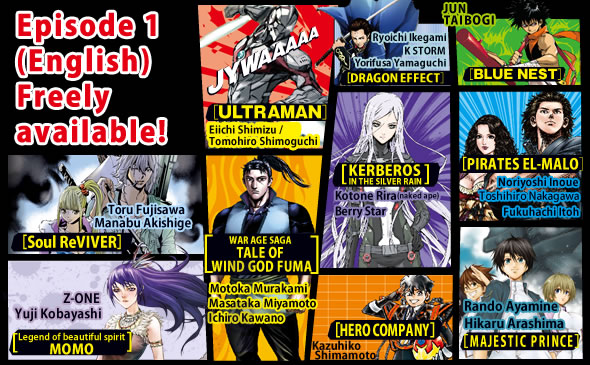 The Grand Prize winner will receive 3 million yen ($38,240). The judges include "GTO" manga author Toru Fujisawa and Shinichi Ooka, president of Tsuburaya Productions Co.
Hero's, a monthly anthology, was launched last November. In a unique approach, many of the titles are collaborations by several manga artists. The hero-themed magazine was created in part to promote Japanese manga culture on a global scale, with South Korean manga artists penning some of the series, and the English website offers the first chapters of current series for free.
For more information, visit the official website at
http://www.heros-web.com/en/
.
By AS on Aug 31, 2012
スポンサーサイト
tag : Anime_Manga, News