Sponsored Link
スポンサーサイト
Miyazaki Hayao's Short Anime / Mei and the Kittenbus
Mei and the Kittenbus (めいとこねこバス, Mei to Konekobasu) is a thirteen minute sequel to My Neighbor Totoro, written and directed by Miyazaki.
Chika Sakamoto, who voiced Mei in Totoro, returned to voice Mei in this short.
Mei and the Kittenbus めいとこねこバス by YouTube
Hayao Miyazaki himself did the voice of the Neko Ba-chan as well as Totoro.
It concentrates on the character of Mei Kusakabe from the original film and her adventures one night with the Kittenbus (offspring of the Catbus from the film) and other cat-oriented vehicles.
Originally released in Japan in 2003, the short is regularly shown at the Ghibli Museum, but has not been released to home video.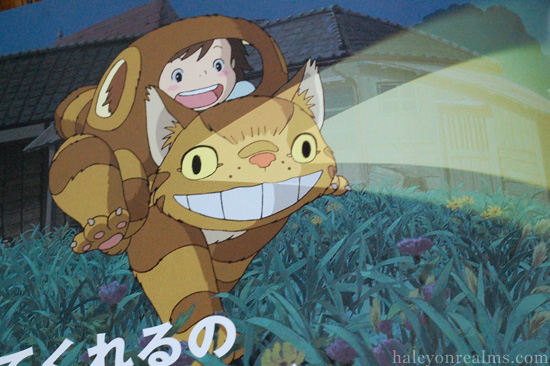 It was shown briefly in the United States in 2006 to honor the North American release of fellow Miyazaki film Spirited Away and at a Juvenile Diabetes Research Foundation fundraiser a few days later.
By A.S. on Feb 3, 2010
スポンサーサイト