Sponsored Link
スポンサーサイト
Neon Genesis Evangelion
Neon Genesis Evangelion (新世紀エヴァンゲリオン, Shin Seiki Evangerion, lit. New Century Evangelion), commonly referred to as NGE, Eva, or Evangelion, is a commercially and critically successful and influential Japanese anime that began in October 1995; the series launched the Neon Genesis Evangelion franchise.
It won several major animation awards. The anime was created by Gainax, written and directed by Hideaki Anno, and co-produced by TV Tokyo and Nihon Ad Systems (NAS).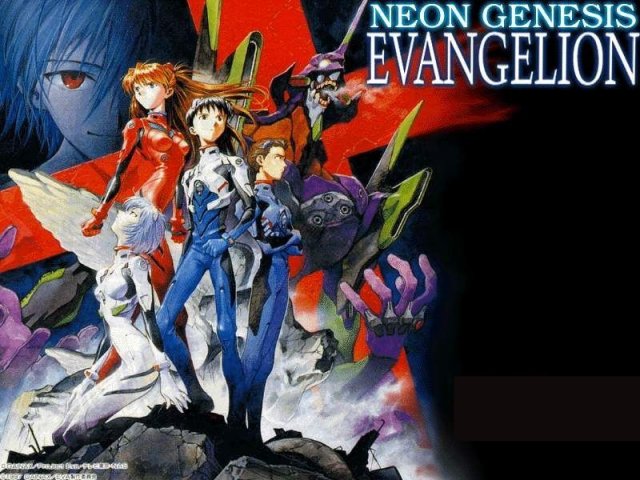 As the first episode opens in the year 2015, Tokyo-3 is being attacked by the third Angel. Conventional weapons prove ineffective, largely due to its projected force field called an AT Field. Nerv takes command of the battles, and is able to intercept and defeat the Angels using the Evangelions (Evas), biomechanical mecha previously developed in secret by Gehirn inside the underground Geofront; the Geofront is located underneath Tokyo-3.
Neon Genesis Evangelion Ep 1 by Google
Not knowing why his father summoned him, Shinji Ikari, a 14 year old boy arrives to Tokyo-3 just as the Third Angel attacks the city. Shinji reluctantly agrees to join Nerv to pilot Evangelion Unit 01, and begins living with Captain Misato Katsuragi. He and Rei Ayanami battle the successive advances of the Angels together and are later joined by Asuka Langley Soryu, the pilot of Unit 02.
The End Of Evangelion: Full Film by Google
Each Eva has its own designated pilot (Unit 00–Rei, Unit 01–Shinji, Unit 02–Asuka, and subsequently Unit 03–Toji Suzuhara), and operates by synchronizing the pilot's soul and the human soul inside the Eva via the enigmatic liquid substance known as LCL. (In the context of Evangelion, a "soul" refers to an individual's conscious existence, mental structure and identity, rather than a more conventional "supernatural" entity.) Surrounded by LCL, the pilot's nervous system, mind and body join with the Eva's controls, allowing the Eva to be controlled by the pilot's thoughts and actions. The higher a pilot's synchronization ratio, the better the pilot can control the Eva and fight more adeptly.
While Ritsuko mentions at the series' beginning that the Evas do have some biological components to them, the extent of this is not immediately apparent. Unit 01 is connected to Yui Ikari, Gendo's wife and Shinji's mother, since it absorbed her body and soul in a failed experiment, as shown in episodes 16 and 20. Rei herself is suspected to be a partial clone of Yui, and is known to harbor the soul of Lilith, the second Angel.
By A.S. on July 10, 2010
スポンサーサイト
tag : Evangelion