Sponsored Link
スポンサーサイト
Anime & Manga Japan / 'Arrietty' fans flock to century-old garden used as model in film
HIRAKAWA, Aomori Prefecture--Visitors to Seibien, a century-old garden and house here built by a local landlord, might be forgiven for imagining they can see tiny people scurrying beneath the floorboards.
The site was the model for "Karigurashi no Arrietty" (The borrower Arrietty) an animated film by Studio Ghibli whose screenplay was written by Hayao Miyazaki.

(Seibien (盛美園) / Image)
Since its release July 17, at least 300 people have visited the garden each day, triple the usual number.
Miyazaki dropped by the site with Studio Ghibli staff in 2008. He toured the garden and a building there that blends Japanese and Western architectural styles.
Visitors recently have oohed and aahed about its similarity to scenes in the anime.
(PREVIEWS) Karigurashi no Arrietty / The Borrower Arrietty / Studio Ghibli new movie / 2'48"

Seibien was completed in 1911 by Moriyoshi Seito, who had descended from a vassal of the Hojo family, who were regents during the Kamakura Period (1192-1333). It took nine years to build. The 1.2-hectare, Japanese-style garden, with a pond and a two-story house called Seibikan, is designated a national cultural asset.
Seibikan's first floor is traditional sukiya style decor, while the second is outfitted in Europe's renaissance style.
"The Borrower Arrietty" is based on British writer Mary Norton's children's book "The Borrowers."

(Seibien Entrance)
It is the tale of a tiny girl named Arrietty who lives with her family under the floor of an old house. She meets a human boy who has come to the house to convalesce.
The house in the film is similar in shape to the second floor of Seibikan, according to Katsuhiko Kasai, an executive of the company that operates the garden. Especially noticeable is its domed roof. Stone lanterns and other items in the film also look just like those at Seibien.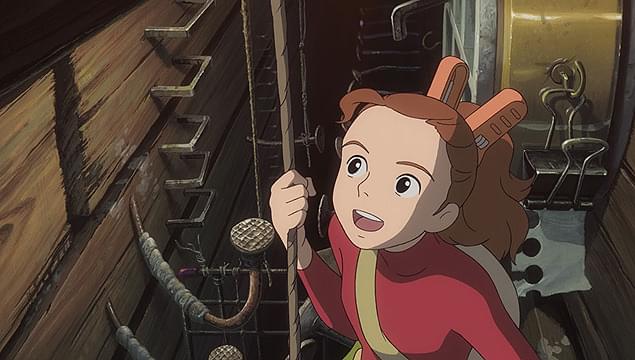 Since the film's release, families and young people from as far away as Osaka have flocked here.
Fumiko Kitabe, 33, from Aomori, came to Seibien after seeing the movie. "When I saw the building (in Seibien), I felt that Arrietty lived there. So I peeped into the space under the floor," she said.
Yasuhiro Uchida, 44, from Tokyo, said, "I haven't seen the film yet, but the building and garden seem to remind people of the ones that appear in (Studio) Ghibli's movies."
According to Studio Ghibli and Hiroyuki Seito, 48, a great-great-grandson of Moriyoshi and the current owner of Seibien, Studio Ghibli staff visited Seibien in November 2008.
Seibien workers noticed that Miyazaki was among the group walking in the garden.
Seito presented Miyazaki with a collection of Seibien photos to use as reference material for his productions.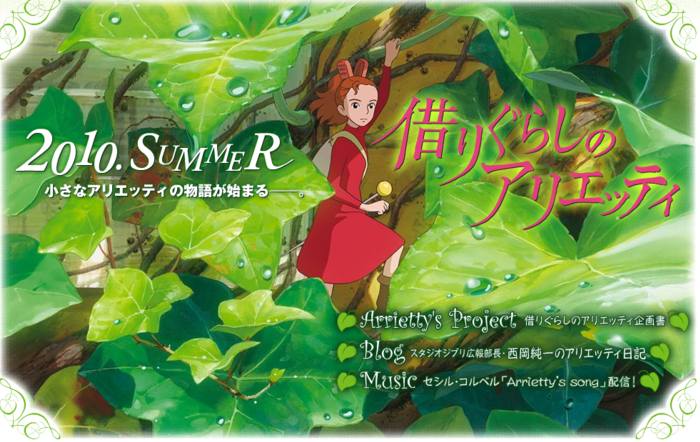 "I never imagined the (Studio Ghibli group) visit would lead to such a drastic increase in visitors," Seito said.
Seibien's operator has cut 50 yen (57 cents) off admission when visitors show a ticket stub from the movie. Entry is usually 400 yen for adults, 250 yen for junior and senior high school students and 150 yen for elementary school pupils.
By A.S. on Aug 22, 2010
スポンサーサイト
tag : Seibien