Sponsored Link
スポンサーサイト
Mega Man Megamix
Mega Man Megamix, known as Rockman Megamix (ロックマンメガミックス, Rockman Megamix) in Japan, is a Mega Man manga drawn by Hitoshi Ariga, first released in 1997 in Japan.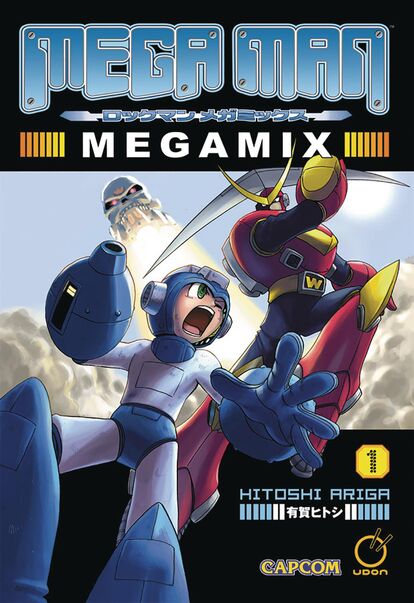 The manga is published in the US by Udon Entertainment, and the first issue was released on February 24, 2010.
The manga is a different take on the origin of the Blue Bomber, as Hitoshi Ariga's fleshes out the backstory of not only Mega Man, but the Robot Masters he has faced.
Imagine a world where Wood Man is a hippie and Elec Man is practically emo, and when Mega Man faces the Mega Man 2 villains, he has the original six of the first game fighting alongside him. Nope, this is a horrible fan fic, it's well-written and well-drawn manga.
By A.S. on Aug 29, 2010
スポンサーサイト
tag : Manga