Sponsored Link
スポンサーサイト
Black Butler / Japanese Anime & Manga
Black
Butler
(黒執事, Kuroshitsuji) is a manga written and illustrated by Yana Toboso.
Since its debut on September 16, 2006, it has been serialized in Square Enix's shōnen manga magazine Monthly GFantasy. The series follows Sebastian Michaelis, a demonic butler who is bound by a supernatural contract to serve Ciel Phantomhive, the twelve-year-old head of the Phantomhive noble family, and in return Sebastian will obtain Ciel's soul when Ciel has finished all of his tasks including getting revenge on the people who killed his parents; after that Sebastian is then allowed to kill him and take his soul.
It was announced in July 2008 that an anime adaption, directed by Shinohara Toshiya and produced by A-1 Pictures, was expected. It premiered in October 2008, and has since ended with 24 episodes. However, at the Sono Shitsuji, Shūshō: Saigo no Bansan o Anata to Tomo ni (その執事、終章 ~最後の晩餐を貴方と共に~, "That
Butler
, Last Chapter ~a last supper with you~") event on June 14, 2009, it was announced that the anime was be returning for a second season.
Kuroshitsuji-Lacrimosa (ending FULL)
Voice actor Junichi Suwabe confirmed this news on his official blog later that day. The second season aired in 2010 spanning 12 episodes. The series has been licensed by Yen Press in North America and published in Yen Plus' August 2009 issue for the magazine's first anniversary.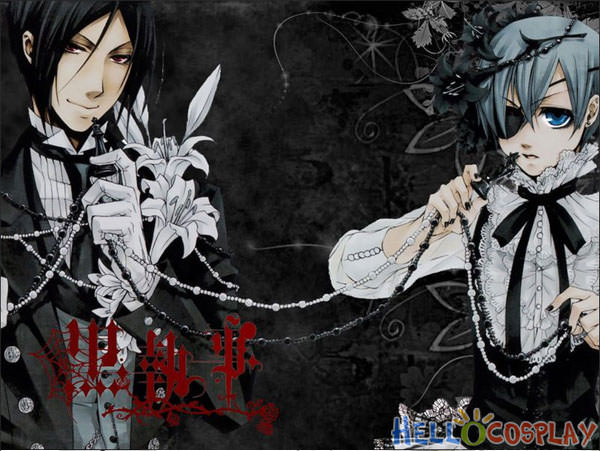 In a manor house on the outskirts of Victorian era London, butler Sebastian Michaelis serves Ciel Phantomhive, the orphaned twelve-year-old head of an English noble family and a toy and candy empire, who serves directly under the Queen. Sebastian carries out any task required by his master while solving the problems plaguing England with ease and perfection, because of his demonic lineage and Faustian contract with his master.
By AS on Dec 3, 2010
スポンサーサイト