Sponsored Link
スポンサーサイト
Lupin III on his way to Mobage-town
The much-loved master thief
Lupin
the 3rd (or
Lupin
III
) is about to steal center stage at the fast-growing social networking game site Mobage-town, company officials said.
Animation studio TMS Entertainment Ltd. and Mobage-town operator DeNA Co. said they are jointly developing a social networking game based on the popular "
Lupin
the 3rd" animated franchise.
A teaser site was launched Nov. 18 at Mobage-town, where preregistration is now being accepted. The game will begin running this winter.
Based on the popular anime series, the game is certain to win over mobile game fans.
Tentatively titled, "Social Game '
Lupin
the 3rd,'" the action takes place in
Lupin
's world. Gameplay involves
Lupin
stealing treasures from around the globe, much as he does in the anime franchise.
In addition to
Lupin
, the game features his sidekicks Daisuke Jigen and Goemon Ishikawa, as well as archenemy Inspector Zenigata. Fujiko Mine, his love interest, will also add excitement to the game.
The player teams up with
Lupin
to sneak into buildings to steal treasures. Players can also compete with each other online to bag the treasure or help each other bring it out of the building.
At a special stage, the player can infiltrate a building with Fujiko by giving her a piece of past recovered treasure.
To play, users must first fill out a free membership registration for Mobage-town. Those who preregister at the teaser site will earn "gifts" that can be used in the game.
This game project gives TMS Entertainment access to Mobage-town, which boasts 21 million members, mainly young people.
Meanwhile, Mobage-town will add to the game's cachet by introducing the popular anime characters from the well-liked title.
Since its launch in 2006, Mobage-town has rapidly increased its membership and presence.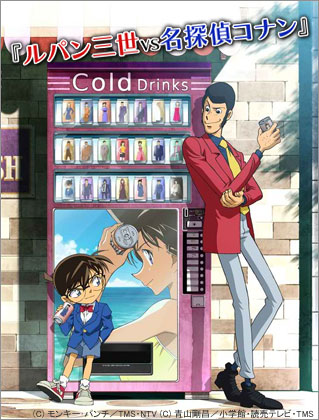 "Yahoo! Mobage-town" opened in October on Yahoo Japan Corp.'s portal site. Developing the Lupin game with the well-established animation studio is another example of its expansion efforts.
DeNA seems certain to accelerate efforts to welcome new projects involving popular titles and characters.
See (http://mbga.jp/game/cpn/lupin/top.html)

By AS on Dec 14, 2010

スポンサーサイト