Sponsored Link
スポンサーサイト
Anime & Manga Japan / Seibien, model for the large house and garden where Arrietty lives
Animated films by
Hayao
Miyazaki
, such as Spirited Away and Princess Mononoke, have been very popular throughout the world. The latest film from
Miyazaki
's Studio Ghibli, The Borrower
Arrietty,
is set in a rambling old house and tells the story of "tiny person" Arrietty and the human boy who interacts with her.
The inspiration for the story's setting is Seibien, an estate with a sumptuous house and garden located in Hirakawa, Aomori Prefecture, midway between Hachinohe and Shin-Aomori, the terminus for the Shinkansen super-express train line newly extended in December 2010.
Seibien was completed in 1911 after nine years of construction, built by Moriyoshi Seito, a powerful local figure and landowner. The garden, in karesansui (dry landscape) style with carefully pruned trees and symbolic representations of natural landscape features, covers an area of 11,900 square meters. Seibikan, the building overlooking the garden, is an unusual two-story structure which combines Japanese and Western architectural styles, the first story built in pure Japanese sukiya style and the second story in Renaissance style. The Gohoden on the grounds is covered in gold leaf and houses Kongokai Dainichinyorai, a Buddhist sculpture dating from the Kamakura period (1192–1333), as well as Japan's largest makie (lacquer sprinkled with gold) object.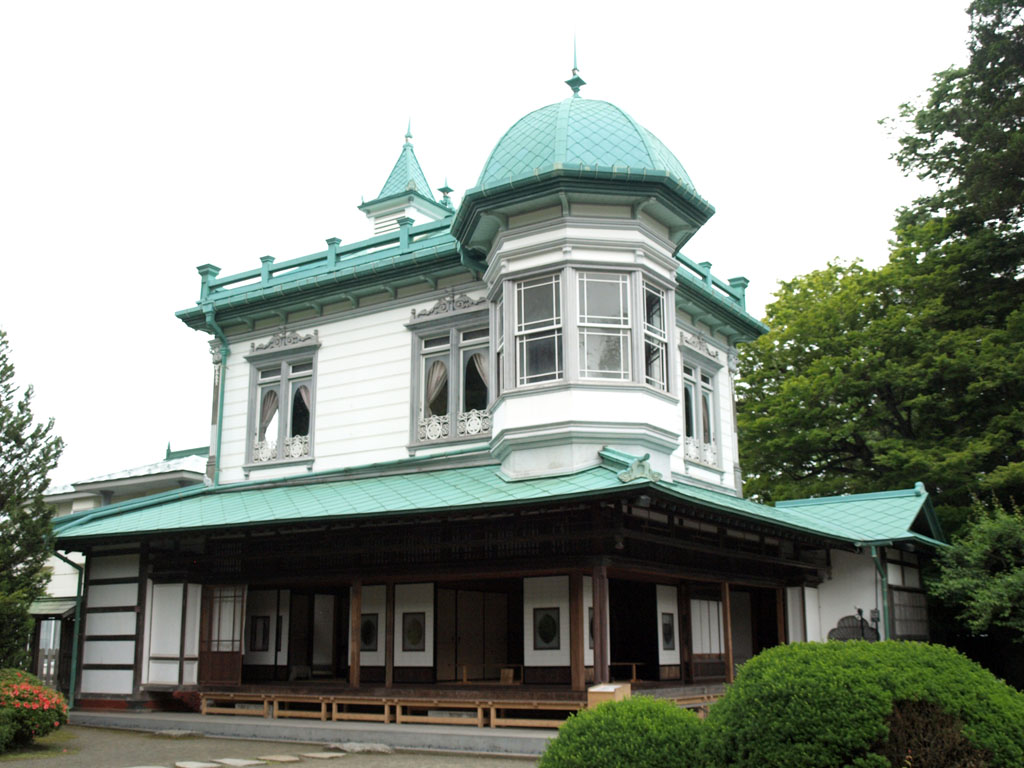 The idea to use Seibien as the model for the house in the film apparently came in 2008, when a group of Studio Ghibli employees visited there. Seibien manager Katsuhiko Kasai recalls that "After the film opened in theaters, we had 14,000 visitors in 20 days, equal to the number of people who had visited in the whole of the previous year. It was like happy pandemonium for us."
By AS on Feb 15, 2011
スポンサーサイト