Sponsored Link
スポンサーサイト
Illustrations from "Evangelion: 2.0 You Can (Not) Advance" due out
Evangelion 2.0 : You Can (Not) Advance (trailer)
The first of a two-volume collection of illustrations from "Evangelion: 2.0 You Can (Not) Advance" is due in bookstores on May 28. The second volume will follow this summer.
The first volume will illustrate the movie's entire production process, including storyboards for the film, which came out two years ago and was led by executive director Hideaki Anno. The A4-size book contains 320 pages, 16 in full color. Priced at 3,675 yen ($43.55), including tax, the book is published by Khara Inc., which also produced the anime, and sold by Groundworks.
The first volume will contain illustrations used in the first half of the movie. Both books will contain layouts and other images.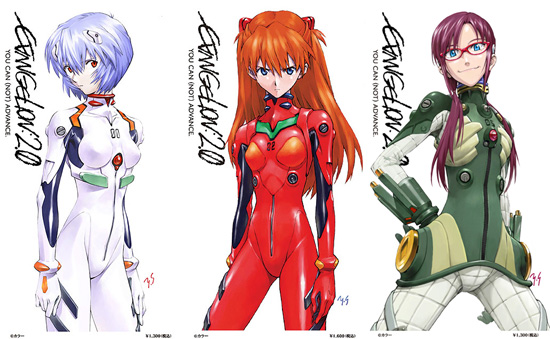 With many leading anime professionals having taken part in the project, this collection is sure to interest aspiring animators looking for instructional materials.
The first book is also the seventh releases in the "Groundwork of Evangelion" illustration series.
To mark its release, "Groundwork of Evangelion 1.0: You Are (Not) Alone," released in 2008, will also be reissued May 28 at a price of 3,675 yen, including tax.
The online Evangelion Store has set up a special page dedicated to the art books. Visit (http://www.evastore.jp/pc/genga.html).
By AS on May 10, 2011
スポンサーサイト