Sponsored Link
スポンサーサイト
Expanded 'Ultraman' to air on TV Tokyo network from July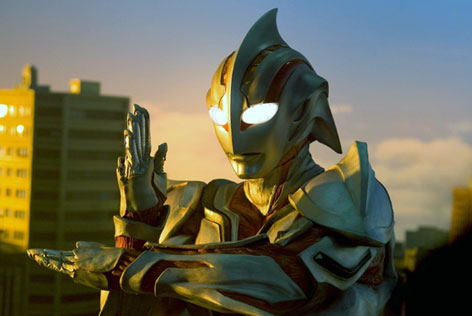 A new "Ultraman" returns to fight for freedom and justice this summer in a revamped weekly series of the superhero franchise, TV Tokyo Corp. announced.
"Ultraman Retsuden" (Ultraman chronicles) will air at 6 p.m. Wednesdays from July 6 on the broadcaster's six affiliated networks.
The 30-minute show is produced by Tsuburaya Productions Co., which has been responsible for the much-loved "Ultraman" series since its first installment aired in 1966.
Each week, the show will feature a selected episode from past series, re-edited to present a new angle on various generations of Ultra superheroes. The compilation is guaranteed to please long-time "Ultraman" fans.
In addition, a special program will focus on the successive generations of Ultra heroes and monsters.
There has never been a show like "Ultraman Retsuden," introducing heroes from all generations and focusing on past episodes.
Ultraman Zero, the latest in the franchise, will serve as navigator. Past cast members, such as Hiroshi Nagano, Takeshi Tsuruno, Takeshi Yoshioka and Taiyo Sugiura, will make guest appearances.
TV Tokyo said it hopes both children and adults will enjoy the series.
There have been no new "Ultraman" terrestrial TV broadcasts since "Ultraman Moebius," which aired in 2006.
While the new program is different from past "Ultraman" shows, it is expected to raise the profile of the long-running franchise and help boost sales of "Ultraman" related businesses and products.
By AS on Jun 16, 2011
スポンサーサイト
tag : Anime