Sponsored Link
スポンサーサイト
Fushigi Yugi (ふしぎ遊戯)
Fushigi Yugi: The Mysterious Play (ふしぎ遊戯 Fushigi Yugi) is a Japanese manga series written and illustrated by Yu Watase. Shogakukan published Fushigi Yûgi in Shōjo Comic in its original serialized form from May 1992 through June 1996. Viz Media released the manga series in English in North America starting in 1999. Spanning eighteen volumes, Fushigi Yûgi tells the story of two teenaged girls, Miaka and Yui, who are pulled into "The Universe of the Four Gods", a mysterious book at the National Library.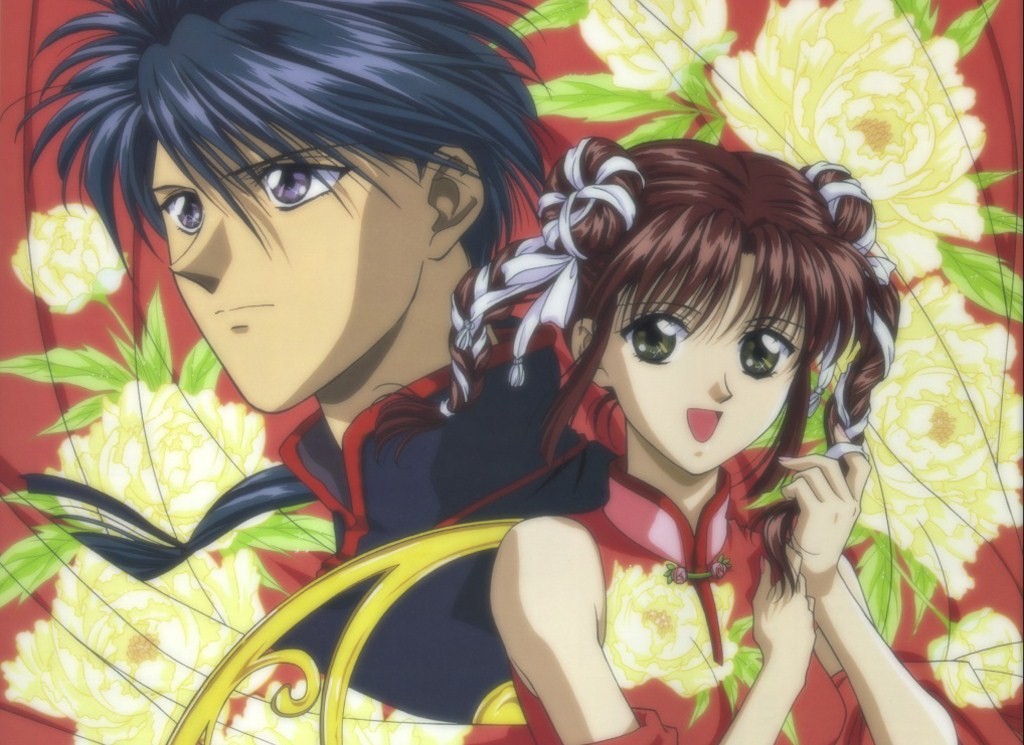 Middle-school student Miaka Yuki feels a lot of pressure to pass the entrance exam for the competitive Jonan Academy. Her friends do not believe she will get in, but she is determined to because her best friend, Yui Hongo, has applied for the same school and she wants them both to go to the school together. While at the library one day, Miaka and Yui encounter a strange book known as The Universe of the Four Gods. As a result of reading this book, they are then transported into the novel's universe. However, Yui is transported back to the real world almost immediately. Inside the novel Miaka discovers that she is the Priestess of Suzaku and destined to gather the seven Celestial Warriors of the god Suzaku in order to summon Suzaku and obtain three wishes.
Fushigi Yuugi - Opening
She falls in love with the Celestial Warrior Tamahome, who eventually reciprocates and Miaka's desire to use a wish to enter the high school of her choice begins to shift towards finding a way to be with Tamahome. Yui, who is also drawn into the book when she was trying to help Miaka to come back to the real world, becomes the Priestess of Seiryuu, working against Miaka out of jealousy over Tamahome and revenge for the humiliation and pain she had suffered when she first came to the book world.
The series describes the various trials that teenagers Miaka and Yui face, both quest-driven and personal. Feeling betrayed, the two oppose one another as priestesses, bringing together their own respective warriors and vying for the chance to be granted three wishes by the gods whom they hope to summon.
By AS on Aug 10, 2011
スポンサーサイト
tag : Anime