Sponsored Link
スポンサーサイト
Saint Tail (怪盗セイント・テール)
Saint Tail (怪盗セイント・テール), is a magical girl manga and anime series. Originally a twenty-four part manga by Megumi Tachikawa, the story was brought to television anime by producer Tokyo Movie Shinsha, with forty-three episodes and one short, broadcast by ABC. Tokyopop translated the manga series, and subtitled and partially dubbed the anime series.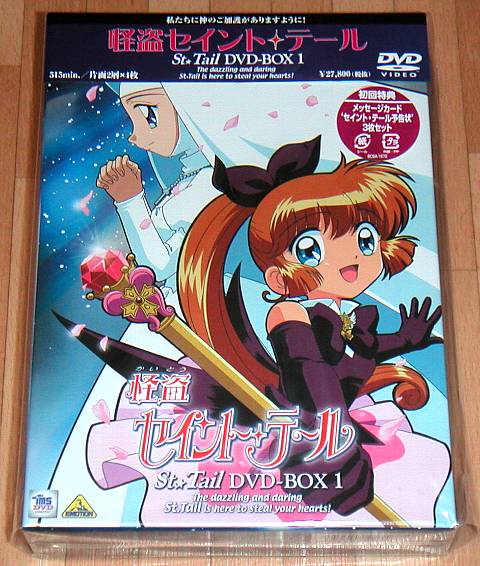 The story of Saint Tail follows a simple formula: school girl Meimi Haneoka transforms into the mysterious thief Saint Tail, and steals back what was stolen or taken dishonestly. She's assisted by a classmate and sister-in-training, Seira Mimori, whose position in the church after school each day allows her to hear the troubles of those who have been wronged and have come to pray to God.
Kaitou Saint Tail Opening 2
While Saint Tail steals to right the wrongs done to innocent people, she's a thief to the police force. Her classmate Daiki Asuka Jr., called Asuka Jr., and son of Detective Asuka, is hot on her trail. Saint Tail delivers notices of her planned capers to Asuka Jr., to give him a fair chance to catch her.
Video Games were released for the Sega Saturn and Sega Game Gear in Japan, and are considered collectors items by Saint Tail fans.
By AS on Aug 12, 2011
スポンサーサイト
tag : Anime