Sponsored Link
スポンサーサイト
AAA to sing theme song for popular tennis anime flim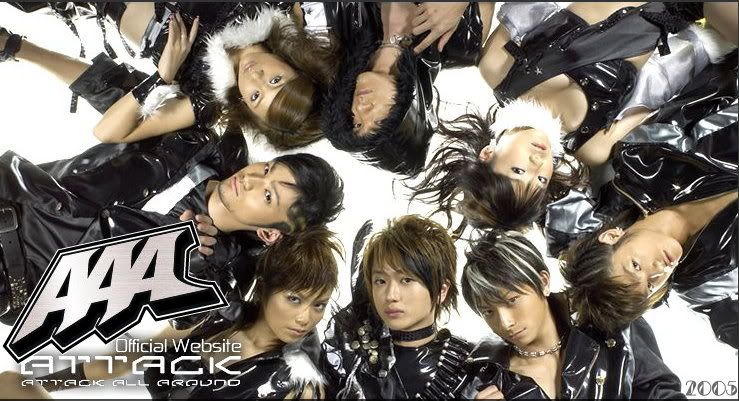 "The Prince of Tennis: Eikokushiki Teikyujo Kessen!" (The Prince of Tennis: the showdown at English tennis castle!), the latest feature film adaptation of the popular manga series, will be released on Sept. 3 in Japan and Taiwan.
Japanese seven-piece pop band AAA(Triple A)'s "I4U" will be featured as the theme song for the movie. The lively, up-tempo number is about human bonding, the same theme as the movie.
In addition, a special event titled "The Prince of Tennis: 10th in Taiwan" will be held on Aug. 14 in Taipei, featuring the Japanese voice cast members. The event will run on the sidelines of the annual Comic Book Exhibition that will be held at the Taipei World Trade Center on Aug. 11-16.
A series of events are also scheduled in Japan to celebrate the release of the new movie.
Starting from Aug. 5, related events will be held at several venues across Tokyo's Ikebukuro district, including the Sunshine 60 building, Namco Namja Town indoor theme park, Animate anime shop and elsewhere.
"The Prince of Tennis" is a popular sports manga series by Takeshi Konomi that started running in the weekly Shonen Jump comic magazine in 1998. The manga spawned an animated TV series that aired from 2001 to 2005, followed by animated film adaptations, videogames and musicals.
The franchise enjoys continued popularity.
Several projects were planned for 2011 to celebrate the 10th anniversary of the animated TV series. The latest film adaptation, which will be the first feature-length animated movie since 2005, is one of the highlights in the series of related events.
For more information, visit (http://tenipuri-movie.com/).
By AS on Jul 12, 2011
スポンサーサイト