Sponsored Link
スポンサーサイト
Hayate the Combat Butler (ハヤテのごとく!)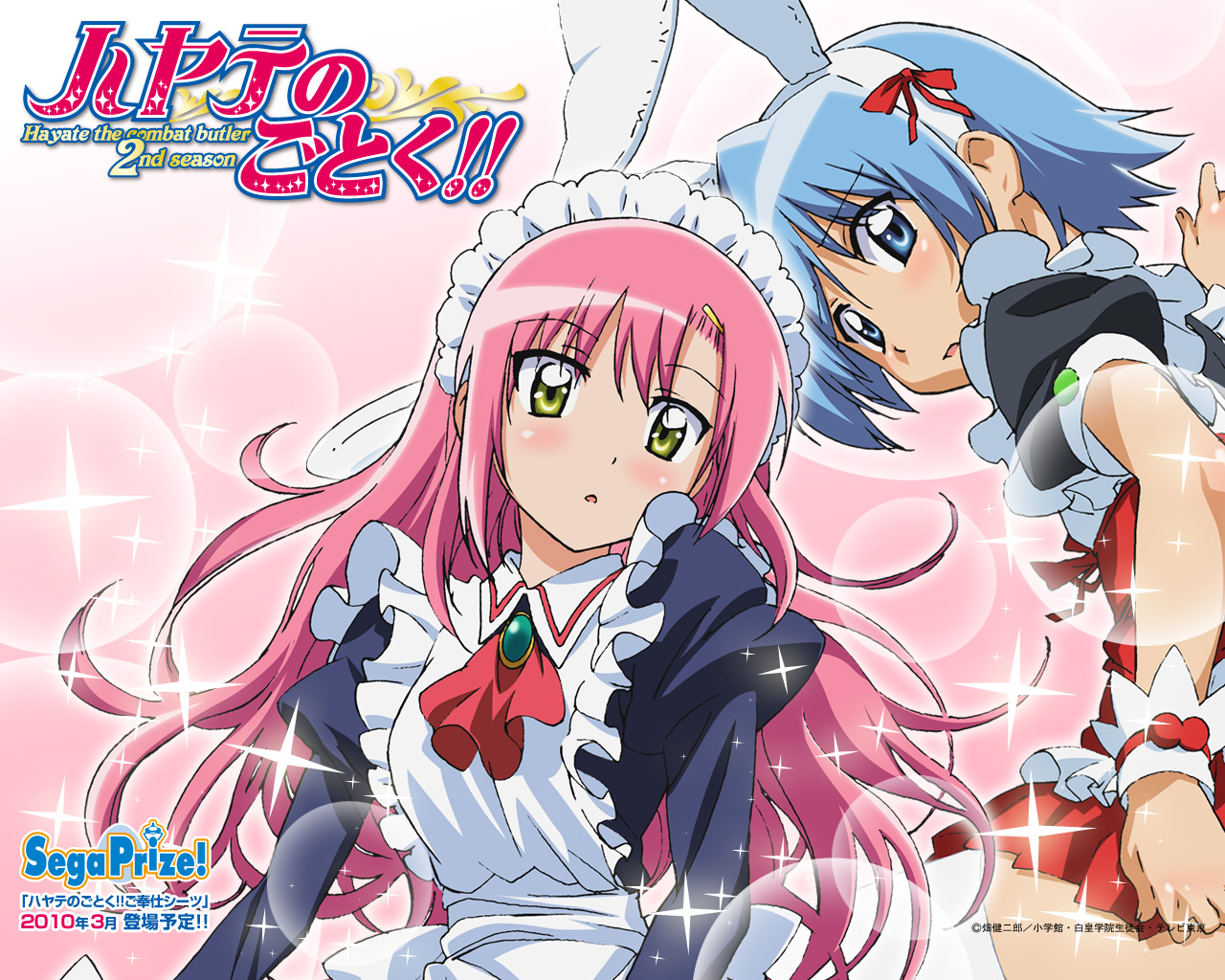 Hayate the Combat Butler (ハヤテのごとく! Hayate no Gotoku!) is a Japanese manga series, written and illustrated by Kenjiro Hata, about a boy who starts a new job as a butler and the events he experiences with his employer. Shogakukan have released 28 volumes in Japan. The English edition of the series has been licensed by Viz Media for distribution in North America. The style of the manga has a comedic gag with a slight harem feel and constantly breaks the fourth wall. The series includes numerous references to other anime, manga, video games, and popular culture.
A 52-episode anime adaptation of the manga by SynergySP aired between April 2007 and March 2008 on TV Tokyo. A second, 25-episode anime season by J.C.Staff aired between April and September 2009.
An anime film adaption produced by Manglobe was released in August 2011. A third TV anime series has been announced.
Hayate the Combat Butler Episode 1 English Dub 1/2
Hayate Ayasaki is an unlucky teenager who worked since childhood to make ends meet due to his parents' irresponsible behavior. One day he finds out that his parents were planning to sell his organs to the Yakuza to make money, leaving behind a massive gambling debt on his shoulders of about \150,000,000. While running away from the debt collectors, he ends up meeting Nagi Sanzen'in, a young girl who is the sole heir of the wealthy Sanzen'in estate, and due to a misunderstanding, Nagi ends up falling in love with Hayate. After he rescues Nagi from some kidnappers, she hires Hayate as her new butler.
Aside from performing his ordinary duties as a butler, Hayate must fight to protect Nagi from harm, a difficult task since her life is always in danger because she is the target of other individuals coveting her family's fortune, and sometimes deal with some extravagant requests from her, oblivious to Nagi's true feelings for him. In the later story, Hayate has to deal with the feelings of several other girls, including Hinagiku, the student council president of Hakuō Academy. He is revealed to have had a romantic relationship with a female character some ten years previous, who is revealed to be Athena, chairman of the board of Hakuō Academy.
By AS on Sep 18, 2011
スポンサーサイト
tag : Anime