Sponsored Link
スポンサーサイト
ComiPo! 3D comic drawing software available in English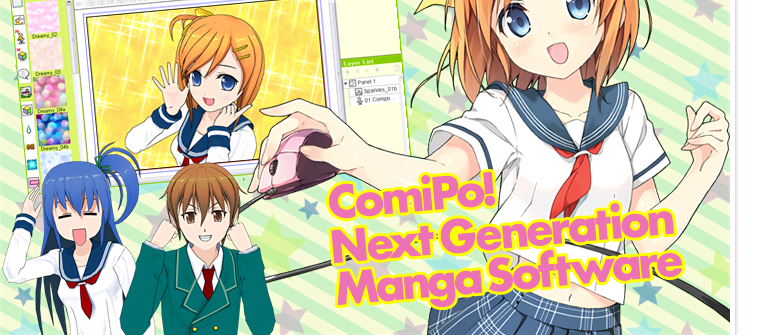 A full English version of the ComiPo! 3D comic drawing application is now available, its developer ComiPo LLP said.
The software enables users to create their own manga using stock 3D characters. There are more than 100 poses and faces to choose from, in addition to various background images and many other items.
The application attracted intense attention when its Japanese version was released in May 2010, offering a way for people without drawing skills to create their own manga.
The makers of ComiPo! 3D will appeal to the growing interest in fan-produced manga abroad. Books offering tips on creating manga illustrations are already available outside of Japan, and websites carrying fan-created illustrations and stories are growing in popularity. Some fans even publish their own magazines.
The downloadable version of the original Japanese edition is priced at 6,700 yen ($88), including tax, while the packaged edition is sold at 9,700 yen.
The English version is available from several websites including comipo.biz at $49.95. A free trial edition is also offered via comipo.biz and Crunchyroll.
Visit the official website at (http://www.comipo.com/en/index.html).
By AS on Oct 10, 2011
スポンサーサイト
tag : Anime_News