Sponsored Link
スポンサーサイト
Fractale (フラクタル) / Anime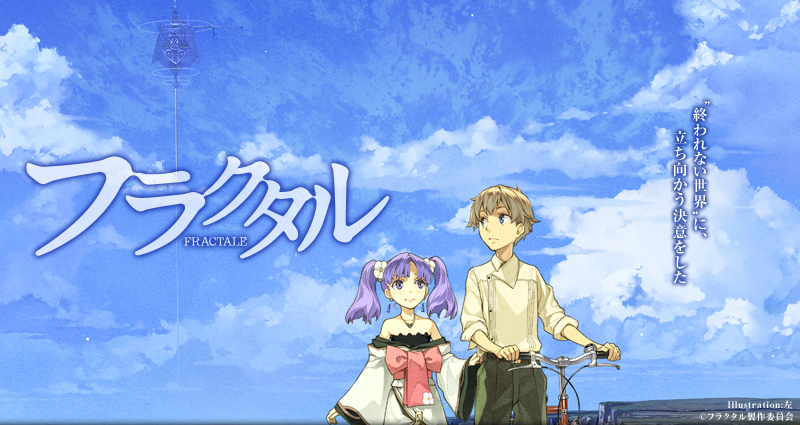 Fractale (フラクタル) is an 11-episode Japanese anime television series produced by A-1 Pictures and Ordet and directed by Yutaka Yamamoto. The story was developed by Hiroki Azuma and the screenplay was written by Mari Okada, with original character design by Hidari. The anime began airing in Japan in January 2011 on Fuji TV's Noitamina programming block. A manga illustrated by Mutsumi Akasaki began serialization in Square Enix's Gangan Online on September 30, 2010.
fractale anime trailer
The story takes place on an island resembling a futuristic Ireland (certain scenes are directly taken from Galway city in the west of Ireland), in a world ruled by the "Fractale System" that ensures mankind's stability and prosperity. One day, Clain meets a fleeing girl called Phryne, who disappears during the night leaving a pendant.
When he is able to activate the pendant (which turns into a "doppel" named Nessa), Clain sets out for a journey with the girl-shaped avatar Nessa to look for Phryne and discovers the secret behind the Fractale System.
By AS on Oct 28, 2011
スポンサーサイト
tag : Anime