Sponsored Link
スポンサーサイト
'Zetman' anime adaptation to air in April 2012
After buying up more than 3.5 million copies of the "Zetman" sci-fi hero manga, fans demanded more, wanting to see their favorite superhero in an anime adaption.
They'll finally get their wish as "Zetman," currently serialized in Shueisha Inc.'s Young Jump weekly magazine by Masakazu Katsura, will get an animated TV series adaptation in April 2012, its official website announced.
Osamu Nabeshima, best known as director of "D.Gray-man" and "Saint Seiya: The Lost Canvas," will take the helm. Screenwriter Atsuhiro Tomioka, whose anime credits include the "Inazuma Eleven" and "Battle Spirits" franchises, will write the story.
Hirotoshi Takaya, who has worked on many popular titles including "Kekkaishi" and "The Superior Reideen," will provide character designs.
Music will be written by composer Gabriele Roberto, who provided the score for the live-action film "Paco and the Magic Book."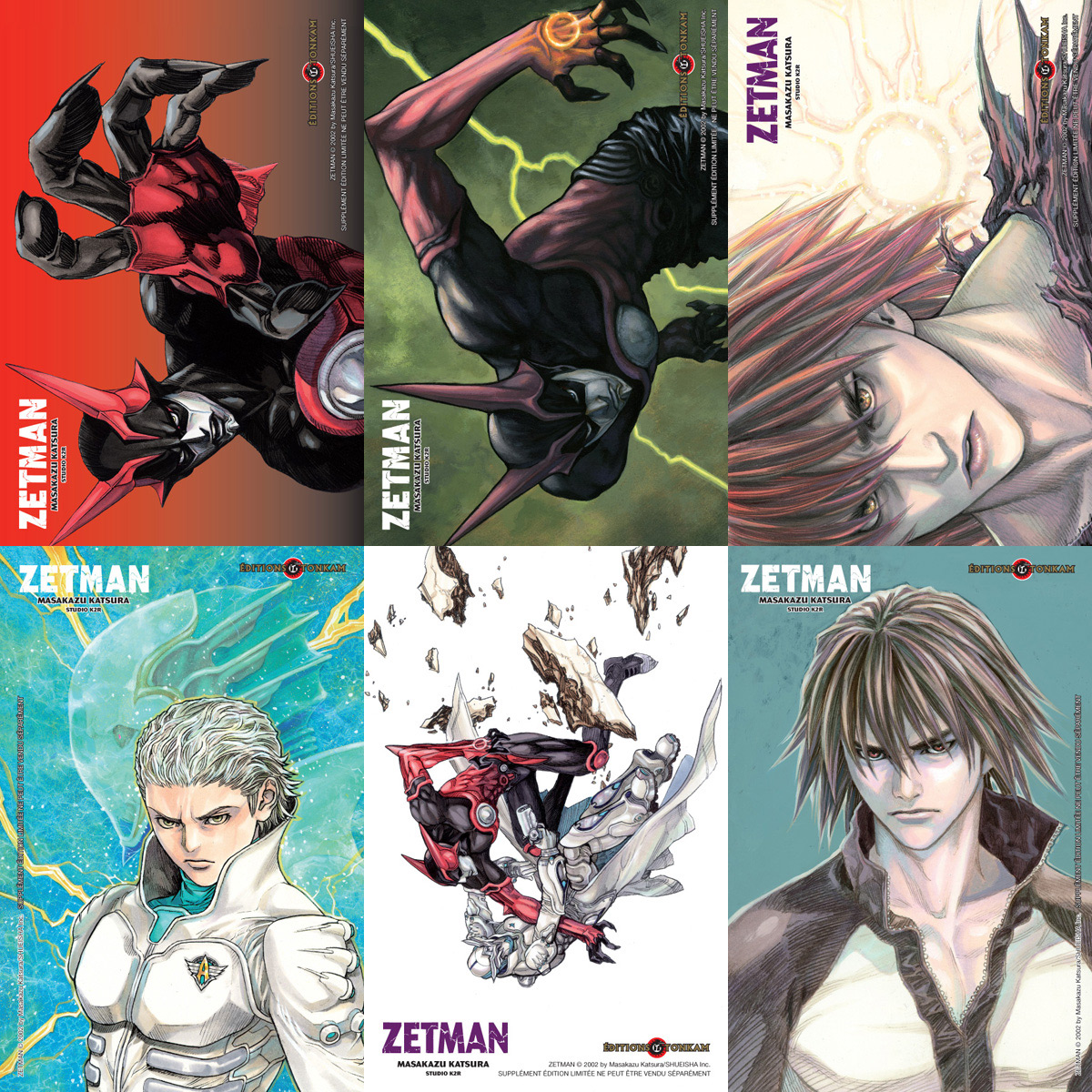 The anime will be produced by leading anime company TMS Entertainment Ltd.
Further details, such as the broadcaster and airtime, have not been released, but it appears certain that the anime will draw much attention from fans of the manga.
Launched in 2002, the original manga series revolves around a mysterious boy named Jin whose life is drastically changed when he is faced with a monster and is thrown into a battle for humankind. Jin is able to transform into a superhuman being named "Zet" to do battle.
A popular manga artist, Katsura is known as creator of "Wingman," "Video Girl Ai" and "DNA2," each of which has been adapted into an animated series.
He also provided basic character designs this year for the "Tiger and Bunny" animated series.
For more information on the Zetman anime, visit (http://zetman.jp/index.html).
By AS on Nov 14, 2011
スポンサーサイト
tag : Anime_News