Sponsored Link
スポンサーサイト
Super Mario 3D Land
Super Mario 3D Land (スーパーマリオ3Dランド) is a platform game in the Mario series developed by Nintendo EAD Tokyo for the Nintendo 3DS. The game was released in Japan on November 3, 2011, in North America on November 13, 2011, in Europe on November 18, 2011, and in Australia on November 24, 2011.
Gamescom 2011 - Super Mario 3D Land - RUNNING Mario Proof - 5 Minutes - スーパーマリオ 3DS
Similar to the classic side-scrolling Mario games, the objective of each level is to reach and grab the flagpole located at the end before the time limit expires. Super Mario 3D Land utilizes a similar health system to those games, in which Mario shrinks upon taking damage from enemies or hazards, and damage while "small" results in losing a life. The game offers a number of traditional Mario items, such as the Super Mushroom, Fire Flower, and Starman, along with new power-ups that bestow a special suit onto Mario that grants him new abilities.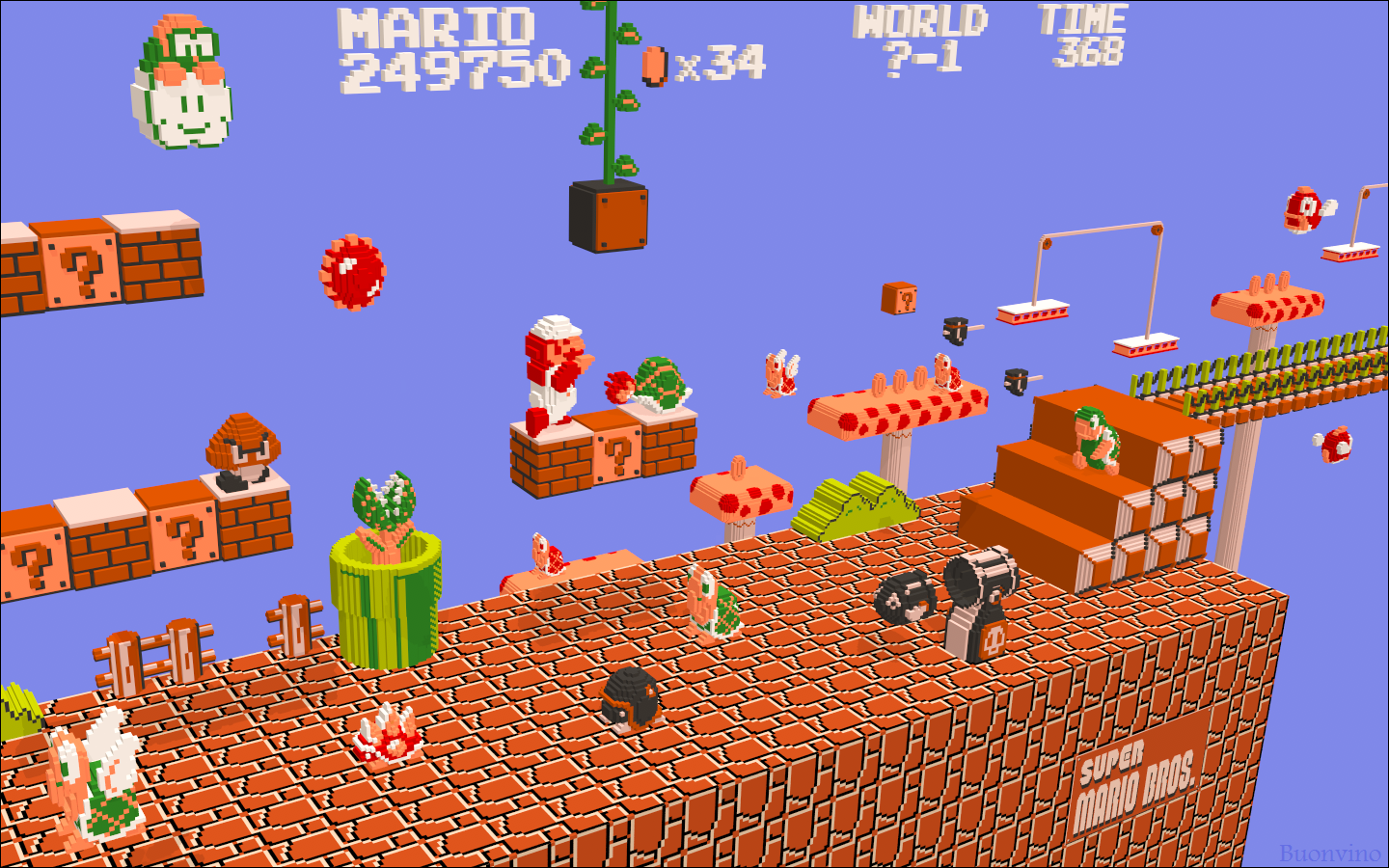 Power-ups include the Super Leaf from Super Mario Bros. 3, which allows Mario to turn into Tanooki Mario and attack with his raccoon-like tail and float in the air; the Statue Leaf, which allows him to turn into a statue; the Propeller Box, which acts similarly to the Propeller Block and the Propeller Mushroom from New Super Mario Bros.
By AS on Dec 14, 2011
スポンサーサイト
tag : Mario_3ds, Game